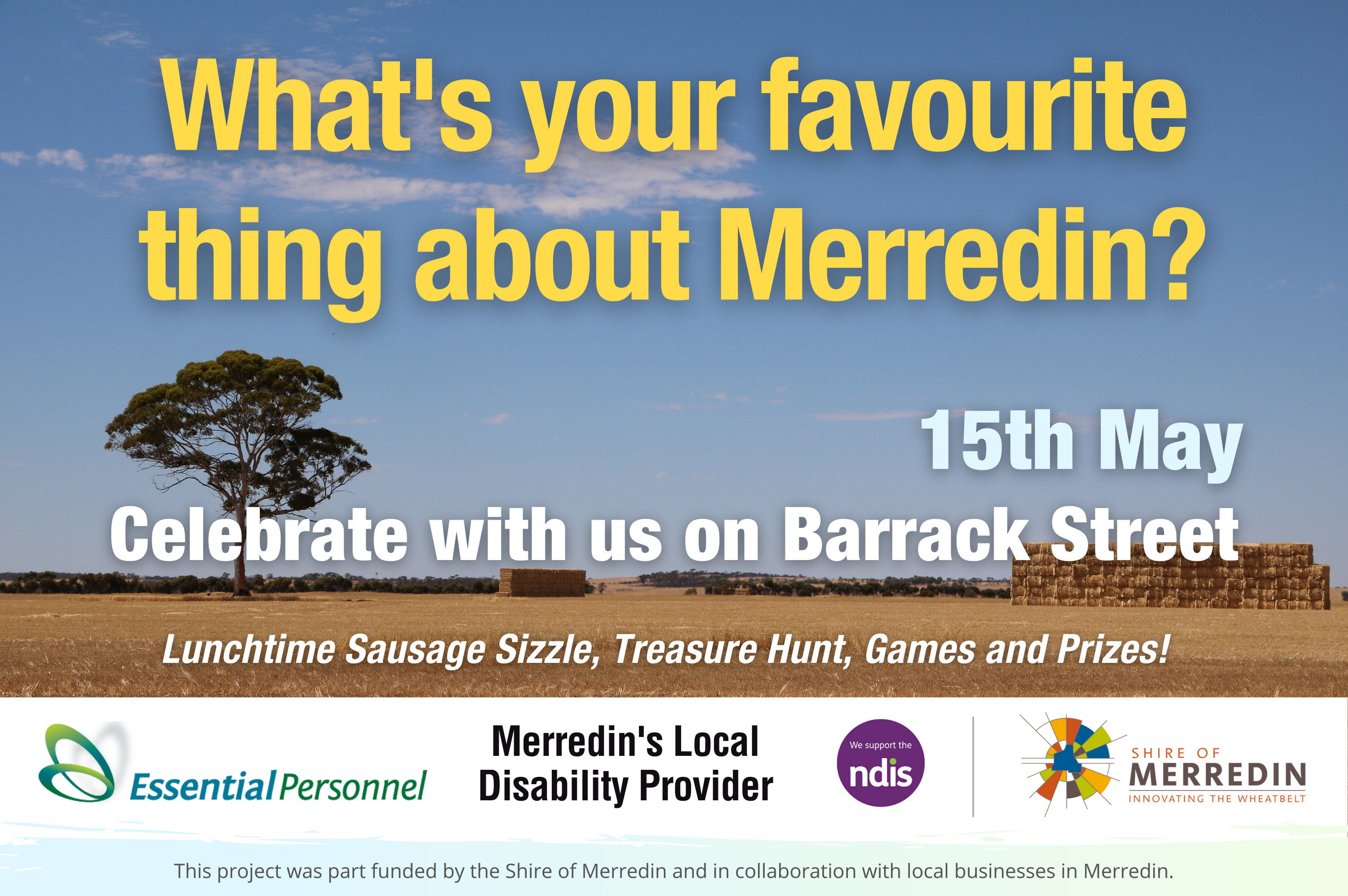 On the 15th of May, we had our launch day for the My Favourite Thing About Merredin project!
There was a great turnout for the day, with over 200 people showing up, as we joined forces with the choirs from the Merredin Song Fest, setting up our stall and sausage sizzle in front of the Merredin Visitors Centre on Barrack St. The launch day was part of a larger project which involved a series of unique posters being created and posted on the front windows of many main shopfronts.
As with many small towns in the Central Wheatbelt, relationships and community are a lifeline for what can at times can be quite isolated living conditions. For people living with disabilities, the effects of this isolation can be even greater.
We can greatly reduce the effects of isolation and segregation for people living with disability in the Wheatbelt through the support of service providers, but also through the support of the local community. That's why this project is so important to us, because it breaks down the stereotypes around people with disabilities and highlights the value that everyone brings to communities like Merredin.
Partially funded by a Community Grant scheme from the Shire of Merredin and in conjunction with local businesses and residents, Essential Personnel produced posters of locals with a disability and their answer to the question: "What's your favourite thing about Merredin?"
The posters were also part of an interactive map that encouraged community members to go and visit the different locations around Merredin where they would find the posters.
We really do love the people and town of Merredin, and look forward to continuing to work with the community in the future!
Great job to everyone involved in the project, especially those staff and customers who gave up their Saturday to help out, and a special thanks to the Shire of Merredin for their support!
You can see the posters below: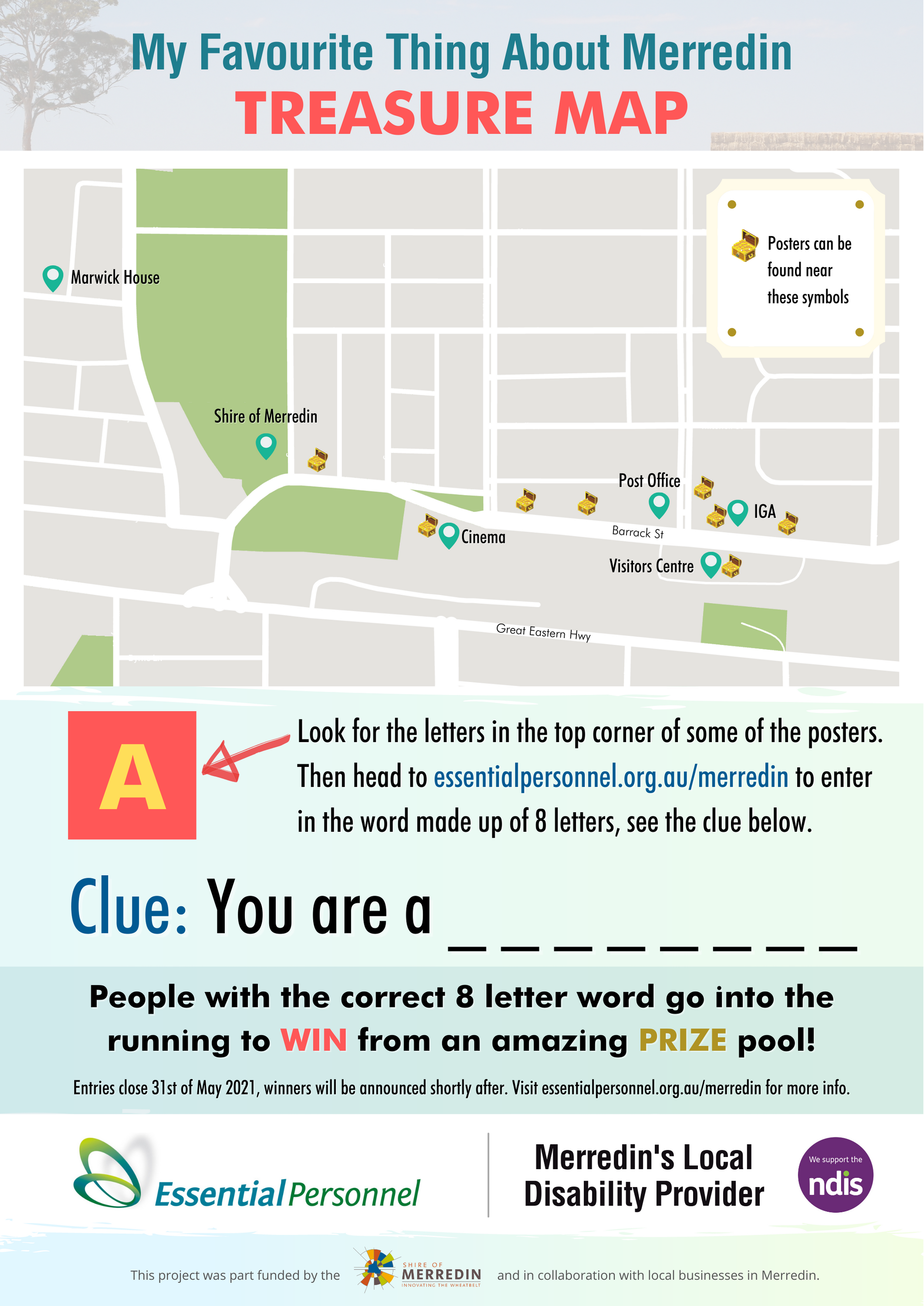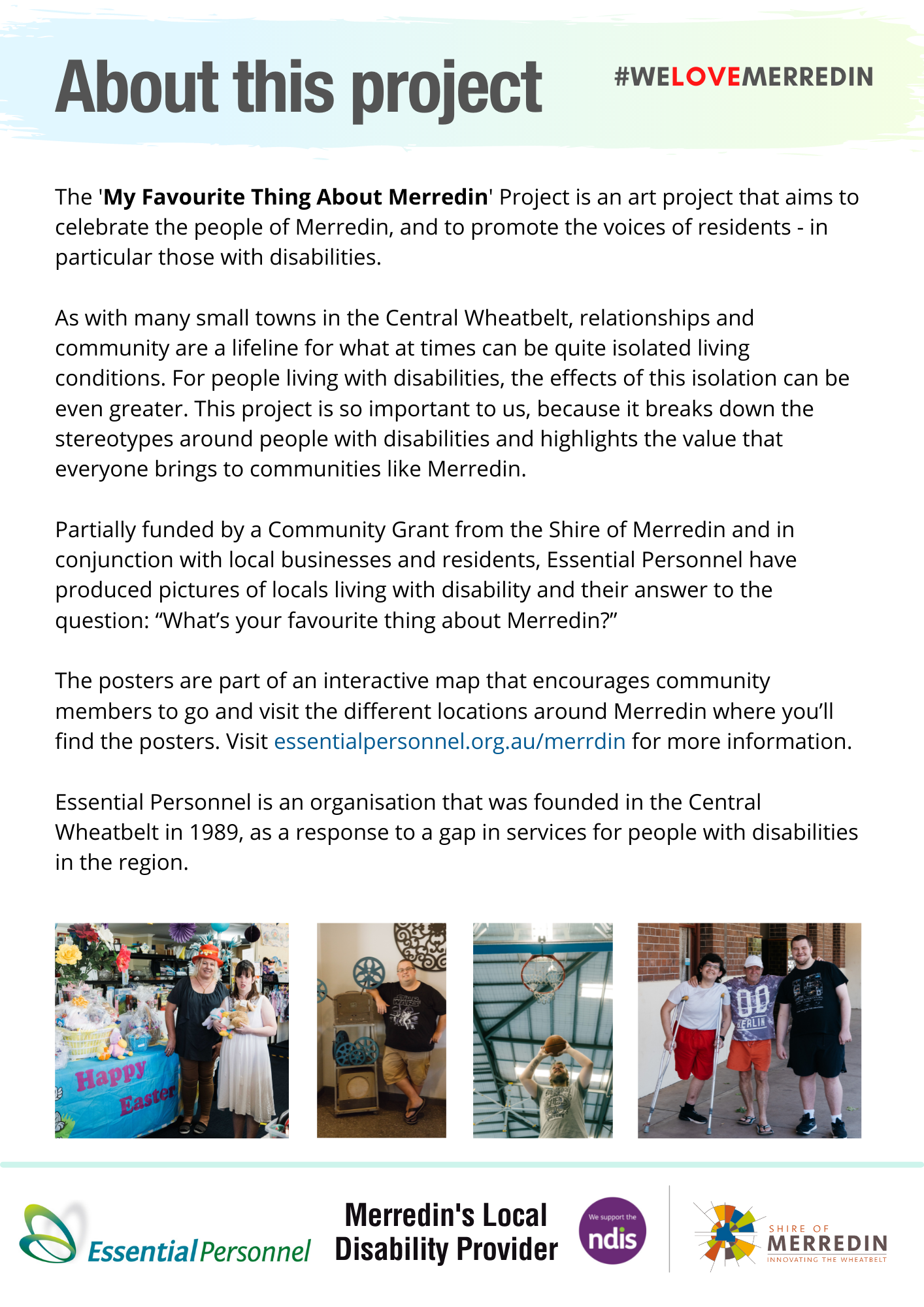 Find out more about our Lifestyle Services:
If you would like any more information about Essential Personnel, or think you or someone you know might benefit from our services.