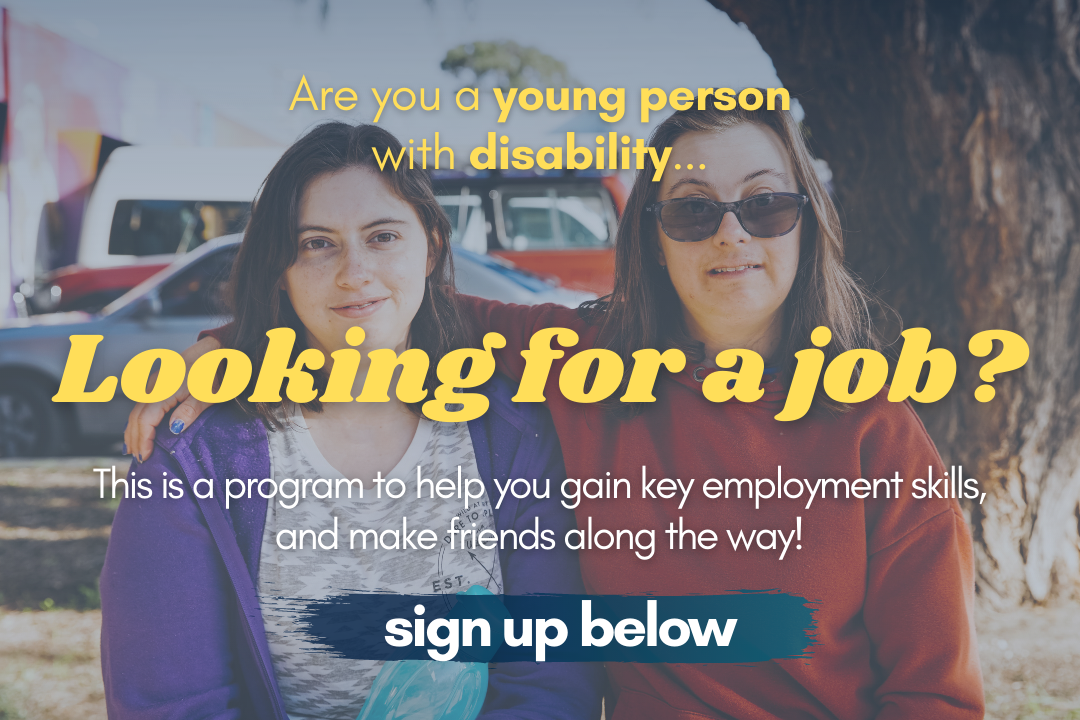 Are you aged between 15-24 years and have a disability?
Sign up here:
*By submitting this form, you are giving us permission to contact you via the details provided.
About the Employment Buddy Program:
The Employment Buddy Program is an exciting unique opportunity for you to learn and grow. In the program, you will meet other awesome people, make new friends whilst building employment skills!
Essential Personnel and Rise have been successful in securing a grant to deliver case management services to support young people with disability to develop their job readiness skills.
This initiative is a unique program that combines Case Management, Education and Work Sampling Placements for young people across the Perth Metro area. In 2022 we had over 50 participants take part with overwhelmingly positive feedback. Due to the great success of the program, we have secured further funding to continue the program in 2023.
A key challenge for young people with disability when they enter employment is that they often struggle with social and cultural workplace interaction, as a professional working environment depends on collaboration with co-workers and confidence to generate and present ideas. This unique program will work to provide participants with individual development opportunities that will increase their confidence in the workplace and give them a better understanding of what sort of job they would like in the future.  
More about the Employment Buddies
The Buddy will be a workplace mentor who will provide the participant with the opportunity to experience supported employment and gain an insight into the roles and responsibilities of that particular position. To be a Buddy, the employee will need to commit to undertake the Buddy Leadership Course and provide up to four hours of practical employment experience for each participant.
The Buddy Leadership Course will be training modules which will enhance leadership skills, awareness of disability in the workplace and community advocacy skills. The training will need to be completed before agencies can accept placements into their organisation.
About us
Essential Personnel is a not-for-profit organisation with over 30 years' experience of providing high quality disability services across the Wheatbelt and Metropolitan area. 
Rise has been working with communities for more than 35 years. They provide choices for more than 3000 people from all walks of life. These include young people at risk, those experiencing mental health issues, people with disability, carers and older people.
If you would like any more information about Essential Personnel, or think you or someone you know might benefit from our services.