Essential Personnel is a non for profit organisation providing services and supports to individuals in Perth Metro and the Wheatbelt of Western Australia.
We want you to feel confident, cared for and safe everyday whether you are at home, at work or just enjoying life. We're hear to support every part of your life and help each step you take towards your goals.
The latest happenings at Essential Personnel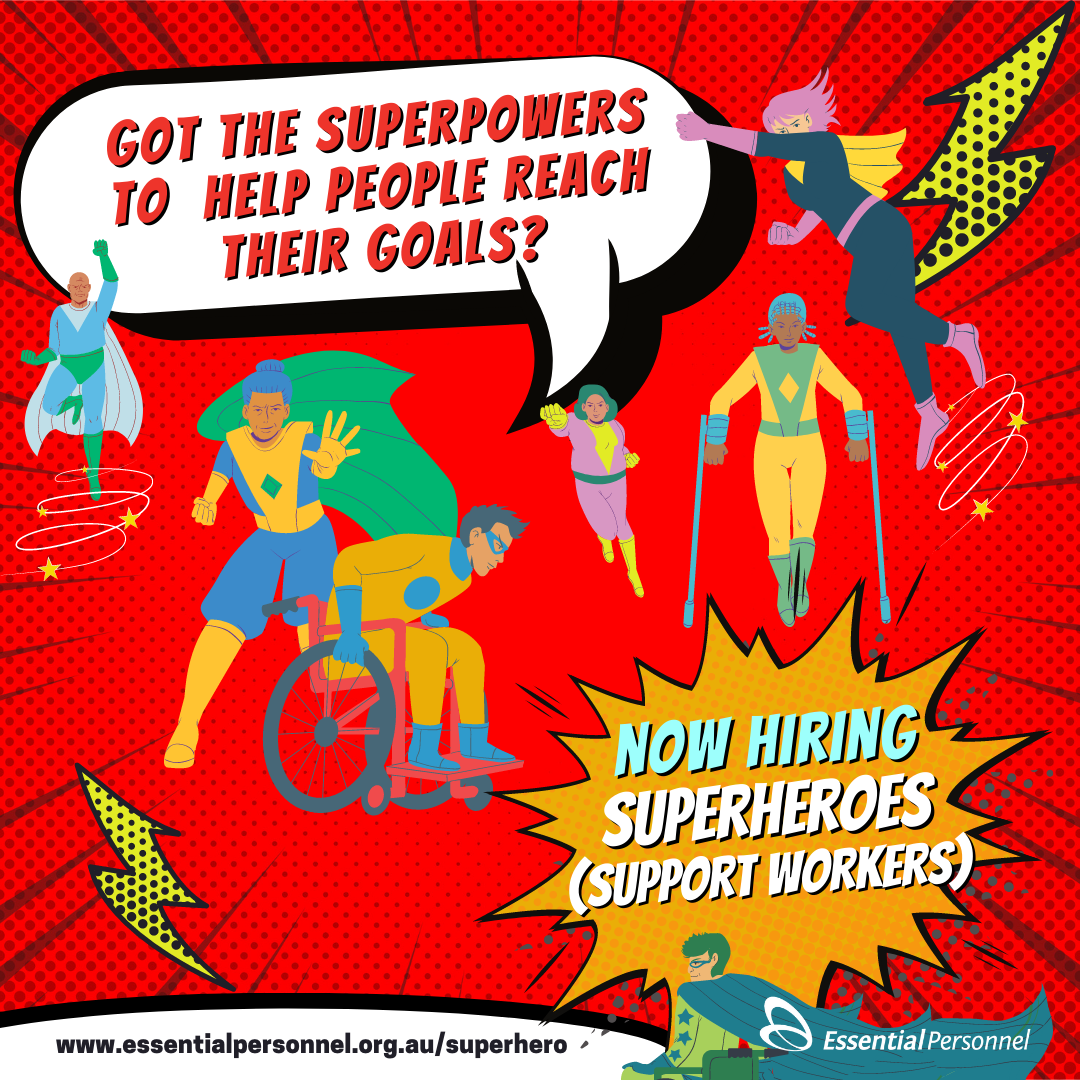 A Message from the Board Chair - 8th June 2022
We are pleased to announce that Teeny Lane will be stepping into the role as interim CEO for Essential Personnel, commencing on the 1st of July 2022.
Teeny commenced with Essential Personnel in 2010 as a Support Worker. Since then, she has been in the position of Lifestyles Manager and more recently Regional Manager for the Wheatbelt. In her time with us Teeny implemented the Lifestyle Program which is a continued success and now accounts for around 60% of the services we provide. Within the Regional Manager position, Teeny oversaw the delivery of services across 4 of our major service programs, in 5 locations, giving her a strong understanding of our organisation wide operations.
Teeny also brings with her a wealth of experience from the wider sector. For 5 years she was a member of the Council of Regional Disability Service Organisations (CORDS) ensuring customers and organisations in the regions of WA had their needs considered and met. This was integral in the reform from state to nationally funded disabilty services (NDIS).
She has also volunteered in different community activities/groups for all ages, in numerous capacities including mentoring, leading, training, fundraising, and most recently involved a Theatre and Arts group for all ages, sharing knowledge, information and assisting in Disability Classes.
As many of our staff can attest, Teeny goes above and beyond in all areas and she does so in a caring and compassionate way. Teeny brings a can-do attitude with her leadership and is not afraid to think outside of the box. We look forward to what she will bring in this new capacity.
Best Wishes,
Max Trenorden
Board Chair - Essential Personnel
To find out more about the latest news at Essential Personnel
Subscribe to our email newsletter via the link at the bottom of the page!
Subscribe to our Email Newsletter: